Firm Profile
Brevard Accounting Group CPAs, PA was started by Janson Davis in 1963. Janson reflects on the firm's humble beginnings; "I remember borrowing $200 from my mom for basic supplies to get started. The community was young and a new business didn't need as much as it does now. We have grown with the community and as a result of our longevity and experience, we truly understand the needs of both individuals and small businesses."
Since then, Brevard Accounting Group has grown into a full service accounting firm with a team of professionals that include certified public accountants, enrolled agents, certified QuickBooks ProAdvisors, and staff that are dedicated to quality, service, and teamwork.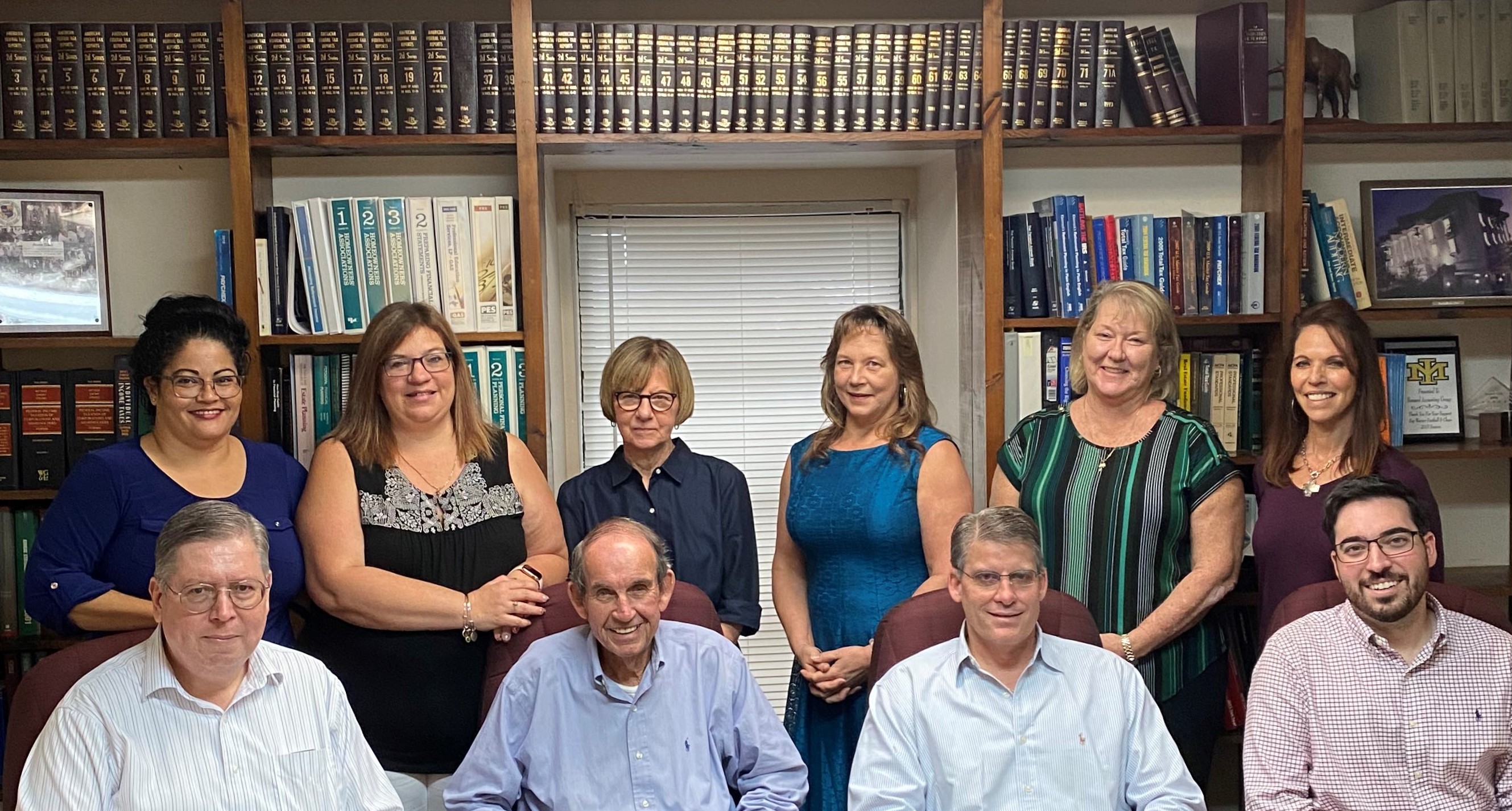 Back Row: Cynthia Batista, Admin; Sabrina Gantz, Clerk; Christine McArthur, EA; Donna Smit Wheeler, BSBA, Firm Administrator; Terre DeNike, Accounting Clerk; Tracey Canada, CPA
Front Row: Morris Payette, EA; Janson Davis, EA; Christopher Davis, CPA; Trey Canada, CPA
Brevard Accounting Group is licensed to practice in the state of Florida and is a member of the Chamber of Commerce. Members of the firm are affiliated with Florida Institute of Certified Public Accountants, Certified Financial Planner Board of Standards, National Society of Accountants, National Association of Enrolled Agents, Florida Society of Enrolled Agents, and the Fidelity Bank of Florida Board of Directors.

Tax
Client Resource Center
Resources
Contact Us
150 Fortenberry Rd.
Villa A & F
Merritt Island, FL 32952
Phone: (321) 452-5061
Fax: (321) 454-4441
E-mail: dms@bagcpa.com